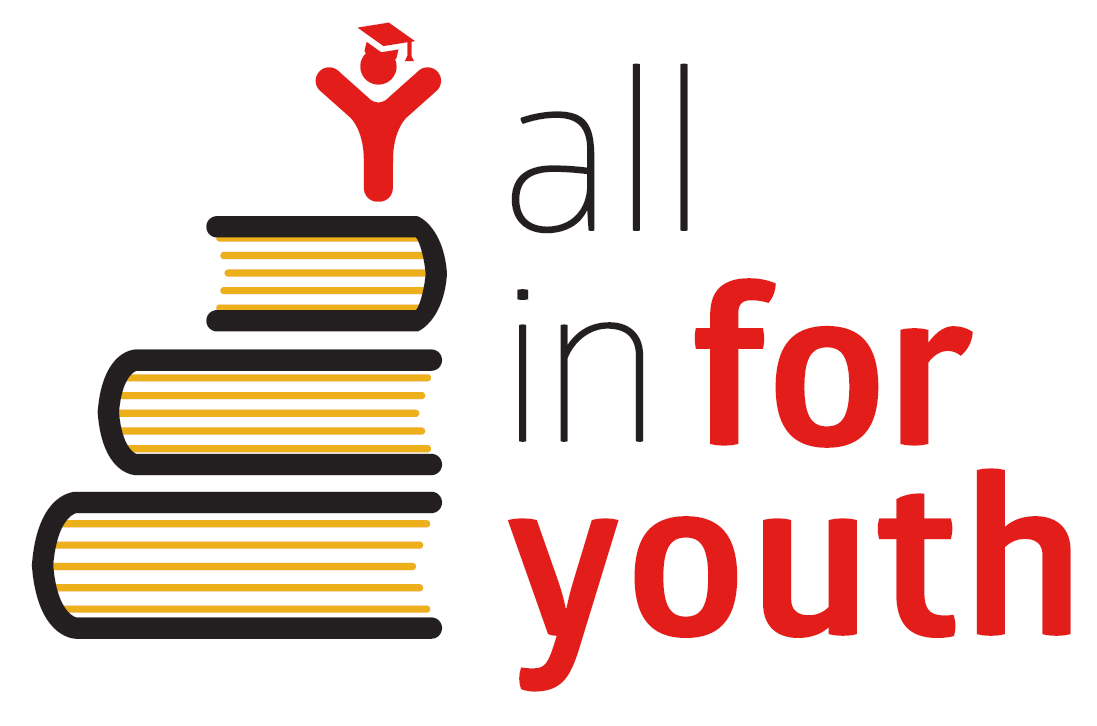 ‌
Our school is proud to provide
ALL IN FOR YOUTH
Helping students and their families build bright futures
https://sites.google.com/epsb.ca/all-in-for-youth/home
All In For Youth is a local initiative focused on getting children and youth successfully through their educational journey to high school completion. The comprensive model uses evidence-based practices and was developed based on the integration of three previous initiatives in Edmonton: Partners for Kids, Schools As Community Hubs and Out of School Time.
Education is the foundation for a bright future. But sometimes in life, challenges get in the way and extra support is needed. All In For Youth removes barriers to learning, helping students and their families in five ways:
Ensuring all students are confident and accomplished in reading and writing;
Delivering nutritious food programs, mentoring and counselling, right here at school;
Offering before and after school programs, as well as programs during fall, spring and summer breaks;
Supporting families through counselling, community resources and adult education; and
Providing a positive school culture, with caring staff and high quality teaching.
All In For Youth is made possible through the leadership and dedication of the following local organizations:
Boys & Girls Clubs Big Brothers Big Sisters of Edmonton and Area
City of Edmonton Family and Community Support Services
E4C
Edmonton Catholic Schools
Edmonton Community Foundation
Edmonton Public Schools
The Family Centre
REACH Edmonton
United Way of the Alberta Capital Region
All In For Youth is a collaboration of local partners that works together to offer multiple supports to students — both in and out of school — with the goal of improving academic achievement, engagement in school and developing resiliency. Collaboration allows us to effectively offer wraparound supports to students early on, as needs emerge.
Our collective commitment is to being "All In" for children, youth and families.
https://www.myunitedway.ca/allinforyouth/